11th September - Kecskemét-Jakabszállás CACIB and Spaniel Club Show
We spent a beautiful sunny late-summer day on the 2nd day of Jakabszállás CACIB. Luna got CAC,CACIB, BOB from Mr Jochen H. Eberhardt (Germany) and to my greatest pleasure she became 3rd in Group VIII, moving beautifully in the main ring. So happy!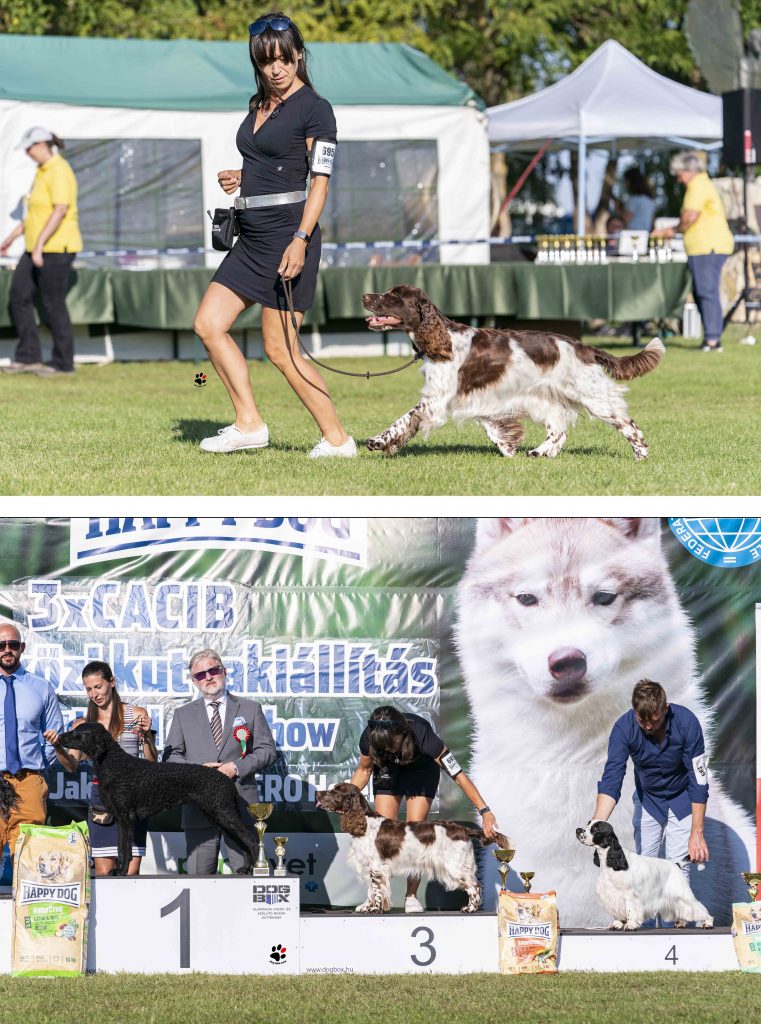 Simultaneously, the Club Show of the Hungarian Spaniel Breeders' Association also took place, where Luna got Club CAC from champion class (judge Mrs Eva Felszeghyová Slovakia). Crowning the day, we officially received the "Junior ESS of year 2020" and "ESS of year 2020" award, where Luna decided it was time to celebrate, stole her ribbon and was running crazy happy around with it making everybody laugh. I am so proud of my funny girl!
23rd October - Cruft's Qualification CACIB Show
In busy october we were happy to participate on one show aiming to get Cruft's qualification - and succeeded! Luna got CAC, CACIB, BOS. Meanwhile we enjoyed ourselves with or spaniel friends from Hungary and Slovakia.
Komárom - Cruft's Qualification