I am Csilla Gombásné Magyar, founder of the English springer spaniel kennel "Moon-Springers".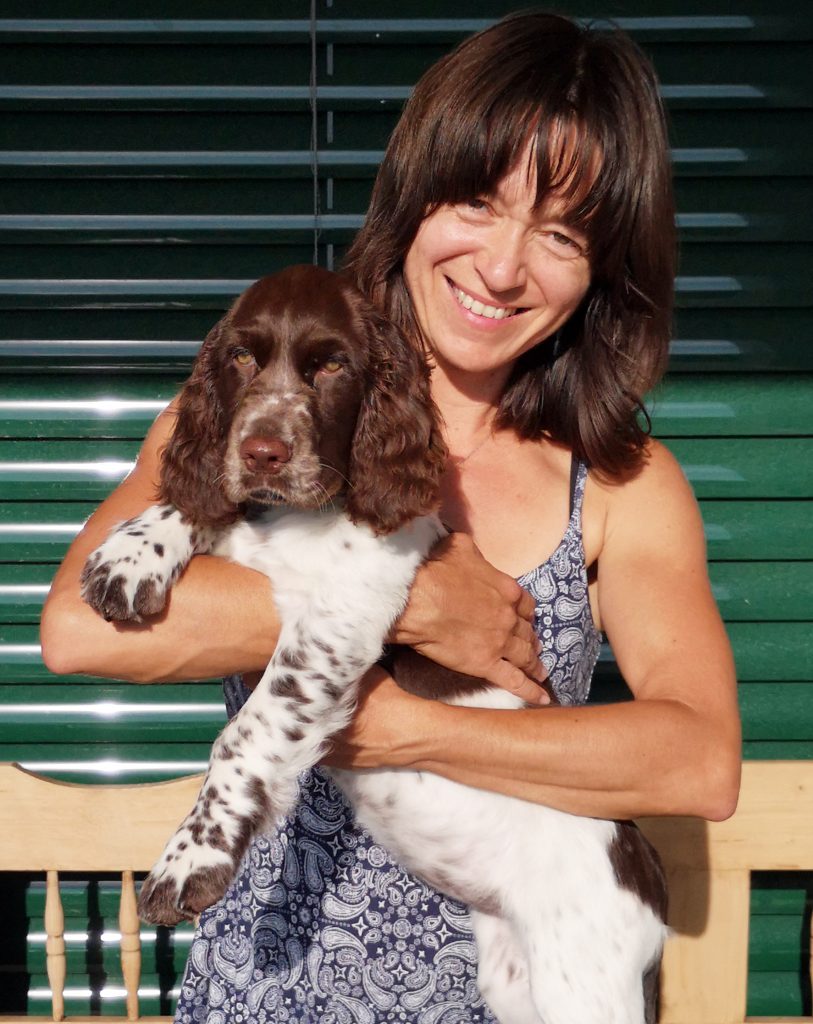 I always had spaniels, the first one was a contoured black and white cocker male when I was ten years old. He grew much larger than the standard size, so after a few shows my show career was quickly cut off. However, this "almost springer" sized puppy is the reason why I chose the springer later, as soon as I was able to incorporate such a more active breed into my lifestyle.
My founder bitch, Winterwater Creek's Just a Sweetheart 'Luna', was imported from Austria. She has renowned Swedish, English and Danish ancestor lines in her pedigree. I chose this breeder and litter after a long search - the dogs of Barbara Illenschitz embodied in every way the type I liked, with excellent temperament and health - I was very fortunate to get this super bitch from the last litter she bred. Barbara has been my mentor ever since, I have learned everything about the breed from her, she supports me with her advice and experience in all ways.
My goal is to have a small, quality kennel, with few litters (one litter about every two years), to breed great family and show dogs combining the beautiful appearance of a modern springer with an excellent temperament and perfect health, with outstanding anatomy, as standard as possible .